What Do I Do Now?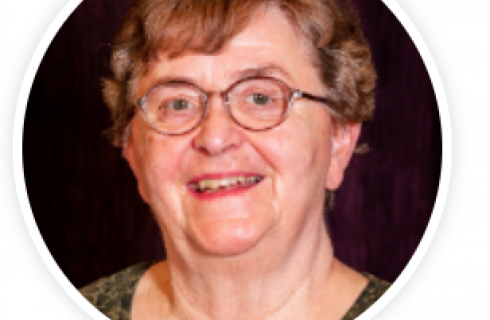 by: Ruth Rauscher, Resident at The Legacy
Let's face it: Aging sneaks up on us. Ruth's personal experience shines a light on the issues that often arise and compound as we age. She highlights many of the questions people encounter when considering a move to a senior living community.
Life has changed this year for everyone. We have tried to make good decisions over the years so we can have a comfortable life in many ways. Now many people are facing challenges and looking at options. This is true for the aging population group too. Last year there were advertisements reminding us to "have the conversation", meaning how the older generation should arrange their retirement years and the changes that come with aging.
Many people think about this as they approach retirement, but decisions are easy to delay. A typical thought process might sound a lot like the following:
"I'm at a point in my life where I'm starting to think about the best way to live the rest of my years, however many that might be."
"I'm getting along fine in my own home, but not everyone agrees with me - often my children and younger family members."
"I'm comfortable here! I have always liked this neighborhood and I know where to go to get the things I need and want. Granted, I don't drive like I did when I was younger, but I avoid the heavy traffic times and use familiar routes so I am doing alright. But sometimes I wonder if I could do better."
"My children sometimes bring up things that I think about later when I am alone. Am I being too conservative, too self-confident, not realizing how I have changed with the years?"
"I think I have enough social contacts, but when I look at the calendar (or at the phone), I realize I don't have many commitments other than doctor appointments, long-term church groups (with fewer people involved), and I wish the phone would ring more often, for social conversations.(That's usually where my family members jump in to remind me that a senior living setting has a number of people of my age group to connect with. I know that is true, but will I fit in?)"
"I can still take care of myself. I cook the things I like to eat (I really don't have much of an appetite anymore). I'll agree that I fix things that are easy for me to cook and I don't like to make something that will last all week - it gets boring! Just a little soup is enough for me. I hear myself saying that quite often these days - never thought that would be me! Lately my children and some of my friends have been telling me about the meals that they have at the senior living communities along with all of the choices and social aspects to go along with it. I'll admit, it sounds good. But it must be expensive. I get along fine here in my house."
"I think I keep my house clean. It isn't messy or dirty, and it smells good in here, especially when I've been cooking. I sometimes catch someone scouring the bathtub or cleaning the toilet. I just didn't get that done yet and I didn't know they were coming. Now if they would vacuum, I'd appreciate that! I do try to dust frequently."
"My house is orderly, I can find anything I am looking for. Sometimes I find things I forgot I had! So why do the kids always look through my mail when they come? They often find some things that need to be taken care of now! I'll do it when it's important. I'll pay the late fees without much complaining."
"I think my health is good compared to other people my age. I feel good. I know that sometimes I'm a little unstable on my feet, but I don't fall too often and I can still get up off the floor. I wish I could still take a bath, but it's too hard to get out of the tub. Now I take a shower even though it's not as nice as soaking a while in the tub. Better to be safe than sorry! If I fall I have the alert system and they will call my family to come. When I mention this to my children, they let me know that these senior living places have the same kind of alert system and staff would come within a few minutes to help me. The staff are trained to do this and my children say they might need to call for more help. I suppose so, but I think they are overly concerned about me."
"Some of my friends have moved to senior living places and they have adapted to the changes, but it has not been easy. It was not their choice to leave their homes, but their doctors said they couldn't go back home, so the children had to find space wherever it was available. One of my friends was not very alert and still can't find his way around the place. No one knows him and he's not familiar with the other residents or staff there either. I don't know how long it will take for him to feel like he belongs where he is."
"I can see that it would be a good idea to look over the places I could go and have some say in where I could spend the next years of my life. Maybe I should let my children take me to places they have heard about, ones that have happy residents. I can think about it, talk it over with them, see if I can afford such a move and decide when to move after I have the information I'm looking for."
Reflecting on these personal experiences that I had and many of my friends had as well, I knew a retirement living community would be the right choice for me. But I wanted to make sure it was going to be a positive move for me. What would the ideal retirement living setting offer? Here were some of my must-haves...
My own apartment with enough space to let me keep the things I wanted to keep for now.
A kitchen, not large, but one that would allow me to cook when I want to.
Room for dining and the space to allow me to have a few guests.
A good meal plan so I don't have to cook, decide what to prepare, shop for groceries, or clean up. The food needs to be tasty. I intended to eat at any place we visited.
A safe and convenient bathroom.
Enough staff to do a good job of all their duties.
Friendly staff people who look like they welcomed my visit and enjoyed their work.
The option of additional aid to help me to be safe and assist when I request or need help.
Organized activities for the people who live there.
Enough "gathering spaces" that I can host my family and friends.
A view of the outdoors and a way to go out for some fresh air. I enjoy green space!
Off street parking, covered preferably. I'm accustomed to a garage.
A secure buidling with controlled access.
Independent living with access to assisted living if I should need it, either short term or permanent.
Overall, I knew I valued privacy, security, and respect for my ability to make my own decisions. If you do make the choice to explore retirement living options for yourself, I applaud you for taking the step to take care of you. Educate yourself and gather the information you need to make a decision you are confident with and the rest will fall into place.