It's Assisted Living Week! Let's Explore Assisted Living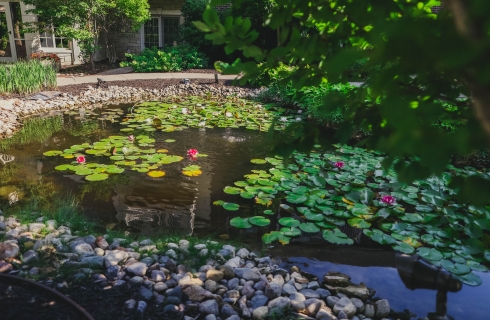 It's Assisted Living Week! Let's Explore Assisted Living
September 13 - 19th celebrates Assisted Living Week! While this week offers fun activities and celebrations with our assisted living residents, it also gives us the opportunity to educate on this distinctive aspect of care. When exploring senior living options, you may hear terms like independent living, assisted living, memory care, skilled care, long term care, and continuum of care and want to understand their differences.
Here is a great overview on assisted living as far as what to expect, what is typically offered, and how to determine if it's the right fit for you or a loved one -
What is Assisted Living?
Assisted living is a fresh start! You may be coming from a home of many years or maybe you are currently in one of our wonderful independent living apartments and now you are considering a move to assisted living. In our assisted living setting, our nursing staff is available to assist with tasks of daily living that may have become increasingly difficult and prevent you from thriving in your home or independent living apartment. In assisted living, our goal is to keep you as independent as possible while allowing you to feel at ease knowing that your daily needs are being met in the comfort of a home-like setting.
What is the key difference between Independent Living (IL) and Assisted Living (AL)?
In assisted living, your apartment is close to the clinic area where nursing staff can easily get to know you on a personal level to provide the care that you need. They are your #1 advocate when it comes to your well-being. Nurses can easily communicate with your preferred physician and, in most cases, provide medication management so you can maintain the level of wellness you deserve. You can enjoy all the perks of the Legacy lifestyle with the comfort of knowing that the nursing staff, complete with a licensed nurse practitioner, are right around the corner, 24 hours a day, 7 days a week.
How can you determine what level of care would be the most beneficial?
If you're wondering what level of care you or a loved one would need, do a quick comparison of the assisted living offerings previously mentioned alongside those of an independent living setting. In an independent living setting, typically, the expectation is that you are able to maintain your quality of life independently, only requiring occasional help from nursing staff if you are already living in an independent living community or friend, family, and neighbors if you still live in your home. Independent residents who choose to reside in a independent living setting should be able to complete all or most of their daily requirements in a safe manner, without intervention.
Overall, assisted living offers peace of mind. When the responsibilities of medication management, scheduling doctor appointments, and monitoring ongoing health conditions can be managed by an entire team of professionals, that leaves you or your loved one time to spend doing the things that bring you joy and meaning to your day such as participating in enriching activities, fitness classes, or simply a little extra time to spend with your neighbor down the hall. We may be biased, but what better place to be than in a community full of people whose purpose and passion revolves around your well-being?
If you would like more information about assisted living, independent living, or would like to explore the perfect type of care for you or a loved one, call any of our locations and ask to speak with a retirement living advisor. They'll get to know you, understand your values and work directly with you and our nursing staff to determine the level of care that will benefit you or your loved one most.
Until then, we'll be spending time with the assisted living residents, enjoying the celebrations this week!