Expect Open Doors and Open Minds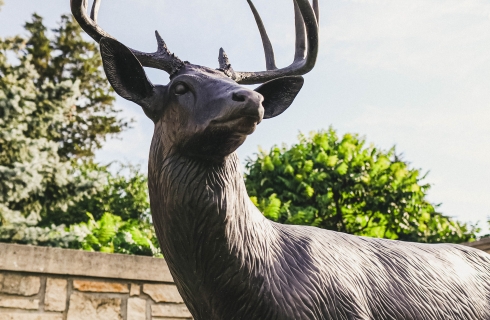 Expect Open Doors and Open Minds
Nichole Hardy— registered LPN and the Director of Nursing— recently celebrated 13 total years of service. Like many, she was drawn to Legacy early on in her career, then later returned to Legacy with a renewed sense of purpose and deeper gratitude for relationships.
Nichole has excelled as a nurse of various credentials and titles for decades, but she didn't actually find her nursing path until about 30. She held various jobs before then and learned from each, but none felt very planned or purposeful. Even when she found her calling, she wasn't planning on working in the service of seniors. There are numerous medical considerations and a higher likelihood of having to use life-saving techniques in high-pressure situations.
For Nichole, the toughest part is frequently having to say goodbye to those you have served (often for decades). She found this particularly hard while serving at a long-term ventilator-care community in Lincoln and at a Clinical Event hospital in Florida. Yet the gravity of the work is what makes it so rewarding. These relationships have changed Nichole's life in lasting ways, and she wouldn't trade them for anything.
Nichole's story with Legacy began in 1999 when she worked as a nurse for Legacy via a local staffing agency. After that two-year stint, she enjoyed several opportunities at other companies. She learned and grew much but never felt as valued as she had with Legacy. Upon leaving each subsequent non-Legacy job, she felt ultimately replaceable, her distinct talents and passions mostly unnoticed.
Then, in 2007, she learned that Legacy was hiring for an LPN (she'd forgotten they hired LPNs at all, or else she would have looked sooner!). Since then, she's held several positions at Legacy including Charge Nurse, Medic, Legacy Plus Coordinator, Concierge for Independent Residents, and—beginning in 2016 and running up to now—Director of Nursing.
Upon returning to Legacy, she felt enabled to be the best version of herself every day. She expresses the same sentiment shared by so many: At Legacy, your team and your residents became your family. Really. You are cared for and invested in as a uniquely capable person. You can expect open doors and open minds, and for your concerns to be heard.
Legacy hires talented people who care, and Nichole believes her nursing team is the strongest it's ever been (another common sentiment). When she leaves for the day, she is confident in her Charge Nurses' ability to handle anything that may arise.
Above all, Nichole is thankful for those residents who've become family.
Years ago, Nichole served two residents, a husband and wife. The wife never had a need for nursing… until suddenly, one day, she did. In two short months, they developed an incredible kinship through shared values. Even when the resident no longer required daily nursing, she and her husband continued to visit with Nichole and her family.
The resident and her husband have now been gone for years, but their impact lives on. Before the wife passed, she wrote a birthday card for Nichole's own daughter, and the two families shared an emotional moment when the card was given. When the couple was buried in Arlington National Cemetery, their daughter shared pictures of the service with Nichole. Two years later, Nichole's son went to DC and made time to visit the residents' resting place.
This and so many other stories prove that Legacy is far more than a job; it's an essential part of who Nichole Hardy is as a nurse, friend, and human.